Articles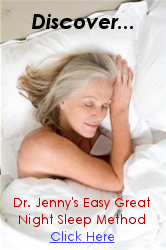 Shop
Stress and Insomnia


The dictionary defines "stress" as: "A mentally or emotionally disruptive or upsetting condition occurring in response to adverse external influences and capable of affecting physical health, usually characterized by increased heart rate, a rise in blood pressure, muscular tension, irritability, and depression."

That is a pretty good description of how we feel on those nights when we are having a good case of insomnia, isn't it?

Stress is a sort of catch-all term, though. There are degrees of stress, and all of the various degrees of stress can and do cause some degree of insomnia. For example, if you have an important test at school tomorrow, you may feel some degree of stress and it might take you an hour or more to finally fall asleep. On the other hand, if you have just been fired from your job, the stress (and the insomnia) could last for many days or weeks. Both situations are stressful but one is more stressful than the other, and the degree of insomnia is relative.

Life comes with a set of problems. It doesn't matter how old you are, whether you are of the male or female persuasion, or what your financial status is, you are going to have a set of problems and those problems will cause stress. It's just life. How we deal with the stressful situations that life throws at us is the determining factor of how deeply the stress affects our waking as well as our sleeping hours.

There isn't any sure-fire cure for stress. If anybody ever finds one, they will become the richest person on the planet, but it really isn't very likely to happen. There are drugs, of course, to relieve stress but the drugs themselves can cause as many problems as the stress that they are meant to relieve.

No matter how stressful your day has been, if you can arrange for a full hour of quiet time before you try to go to sleep, you are much more likely to fall asleep quickly and not suffer through a night of insomnia.