Articles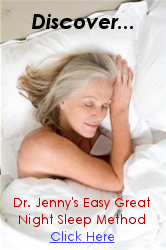 Shop
Exercise and Insomnia


Researches have proven that exercise promotes sleep and reduces the frequency of insomnia. Now, nobody is saying that going out, running a four-minute mile, and jumping into bed means that you are going to fall asleep in a heartbeat. That doesn't even make sense. Late-evening exercise is not now, nor has it ever been, proposed as an insomnia-reducing method. But exercise does promote sleep if it is done in the late afternoon.

Most people think of exercising as an early morning activity, but for the purpose of promoting a good night of rest, the best time to engage in vigorous exercise is in the late afternoon hours. The body reacts to exercise in a very precise and very predictable way. During and immediately following vigorous exercise, the body temperature rises, the heart rate increases, and endorphins are released into the bloodstream. However, a few hours after vigorous exercise, the body temperature drops, the heart rate decreases, and the endorphins are long gone and we get sleepy. Have you ever noticed that midmorning slump on your job after you have vigorously exercised before going to work?

Low-impact aerobic exercise or walking is the best kind of exercise to engage in to promote a good night's sleep and keep the old insomnia booger-bear away. Even a stroll after dinner is more than a little helpful if you will breathe deeply and simply enjoy being outdoors. Yoga or other stretching exercise is also helpful in promoting sleep.

The most important thing to remember about sleep and exercise is that the exercise needs to be done in the early evening hours and not at bedtime. Within about four hours after exercise, the heart rate slows and the blood pressure decreases. These effects last from two to four hours, so time it so that they will occur at your bedtime.