Articles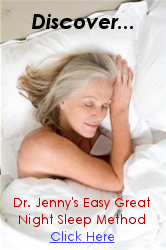 Shop
Help for Insomnia


Everybody has the occasional night when sleep is just elusive. Your old nemesis, insomnia, has come to visit, and you can't seem to get rid of the pest. It happens and it is miserable, for sure. But if it only happens occasionally, you really don't have a serious problem.

On the other hand, if insomnia shows up right at bedtime every night, you could have a problem, and one that needs to be addressed sooner rather than later. There is help out there.

There are so many ways of treating insomnia that making a wise choice that will be the right choice for you can be a bit difficult. Only you know how often you have insomnia, and that is the first question that you need the answer to before you can determine what you need to do about it.

If insomnia only happens occasionally, then you probably don't need to do anything at all about it. If it happens a little too often, however, you need to be prepared to deal with it. There are over-the-counter medications that promote sleep, and having a package on hand can't hurt. There are also many herbal remedies for insomnia. It wouldn't hurt to have some of those on hand as well.

If your insomnia is very, very frequent or very, very long-lasting, you should probably seek medical attention for the problem. There are many causes for frequent insomnia, and only your doctor can determine if your insomnia is a symptom of a more serious problem.

Arthritis, high blood pressure, sleep apnea, asthma, and cancer are only a few of the known underlying causes of insomnia, so it is important that you seek the help of your physician if your insomnia is too frequent or too long-lasting.